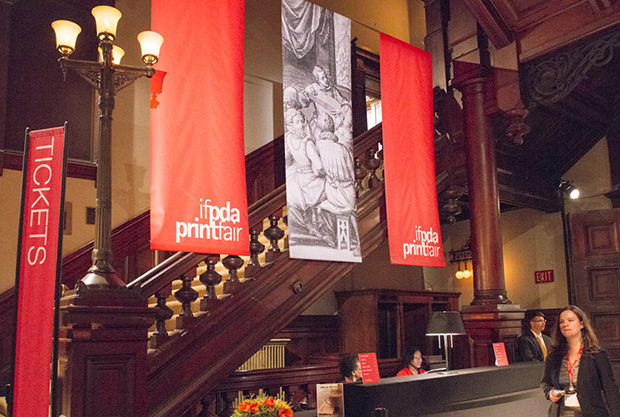 We are pleased to announce that several tanis/design projects were winners of Graphic Design USA's 2015 American Graphic Design Awards and will be featured in the annual awards issue of their magazine and website.
Our work for the The International Fine Print Dealers Association, a non-profit organization of leading art dealers, galleries, and publishers with expertise in the field of fine prints, was awarded for brand identity, print collateral, advertising, event design, and digital branding for the 2015 Print Fair, a five day art fair dedicated to fine prints held at the Park Avenue Armory in New York City.
We have been creating the visual elements for this event since 2003.